Surface Coatings
Coating Solutions
Refining, optimizing and functionalizing surfaces using modern thin-film technology.
We offer our customers:
Service of a serial coating
Cooperation in the development of application-optimized coatings
Construction of coating machines
Our operational team consists of highly qualified scientists, engineers and technicians from different natural scientific disciplines such as physics, chemistry, mathematics, biology and pharmacology as well as the engineering disciplines such as mechanics, electronics and IT, who are able to transfer their knowledge of basic research directly into excellent products which are state of the art.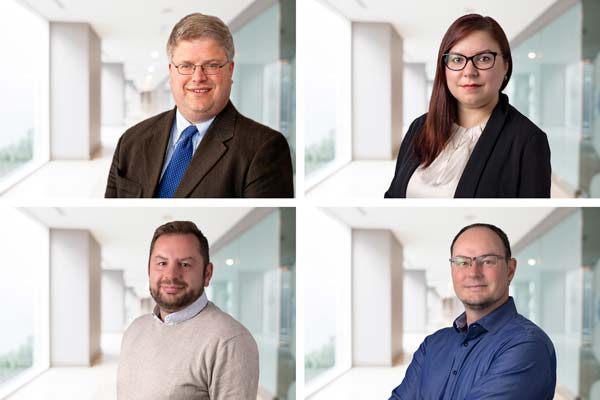 JVS Team
Ask us for more information.
+49 (0) 2244 918 130
CVD Parylene Coating Machines
We have developed three different sizes of Parylene coating equipment to cover the different industrial applications. The smaller unit has a cylindrical vacuum chamber with a diameter of 40 cm and a height of 45 cm; see illustration. This is located on a rolling housing with dimensions of 90 x 95 x 70 cm (W x D x H). Inside the housing are the evaporator and reactor modules, as well as the powerful vacuum pump and the rotary drive for the coating material pick-up. At the front of the unit is a door through which the parylene raw material (dimer) can be easily introduced for process operation.
Due to the technology of the vacuum system developed at NTTF, the plant does not require an additional cooling unit, as is necessary in conventional machines for this coating technology, so that both maintenance costs and energy costs are significantly reduced.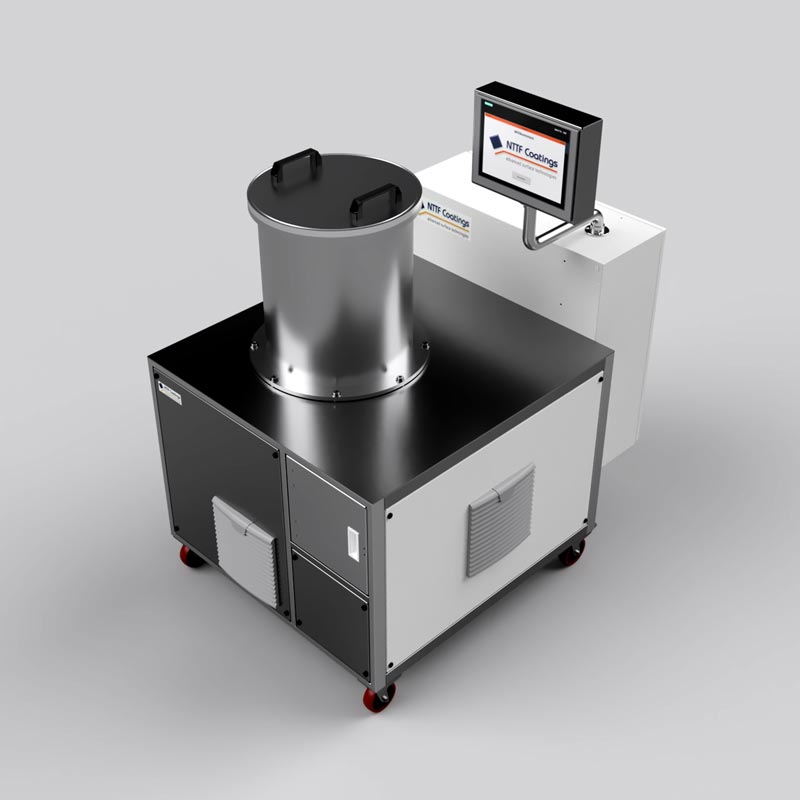 Småland
Chamber Type: Round

Vaccuum Chamber: 
h: 450mm / Ø: 400mm

Coating Speed: Up to 5 µm/h

Delivery: 20 weeks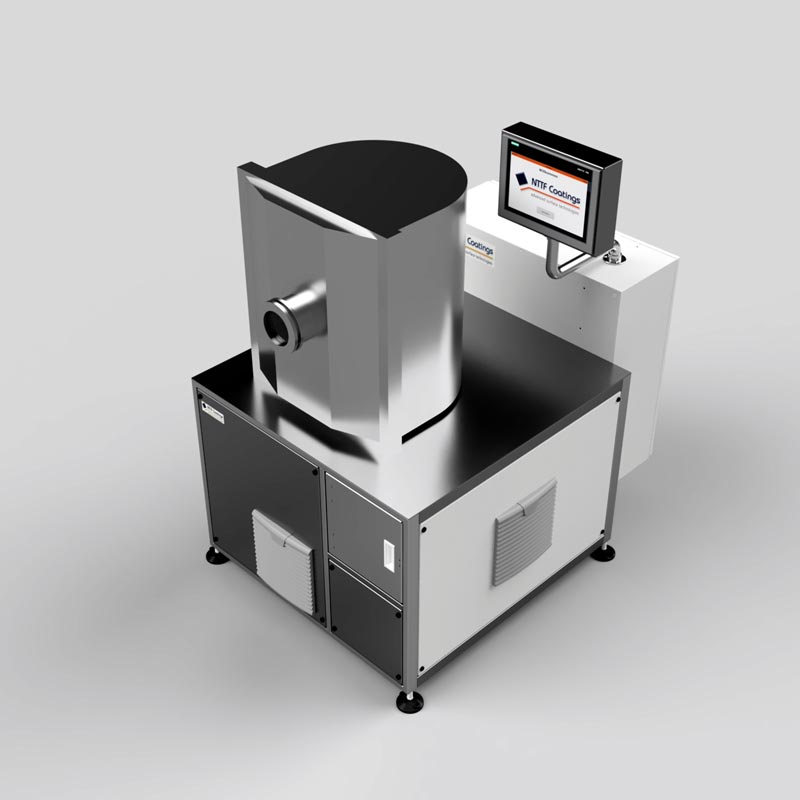 Midland
Chamber Type: Semi Round

Vaccuum Chamber:
h: 600mm / w: 520mm / d: 480mm

Coating Speed: Up to 5 µm/h

Delivery: 20 weeks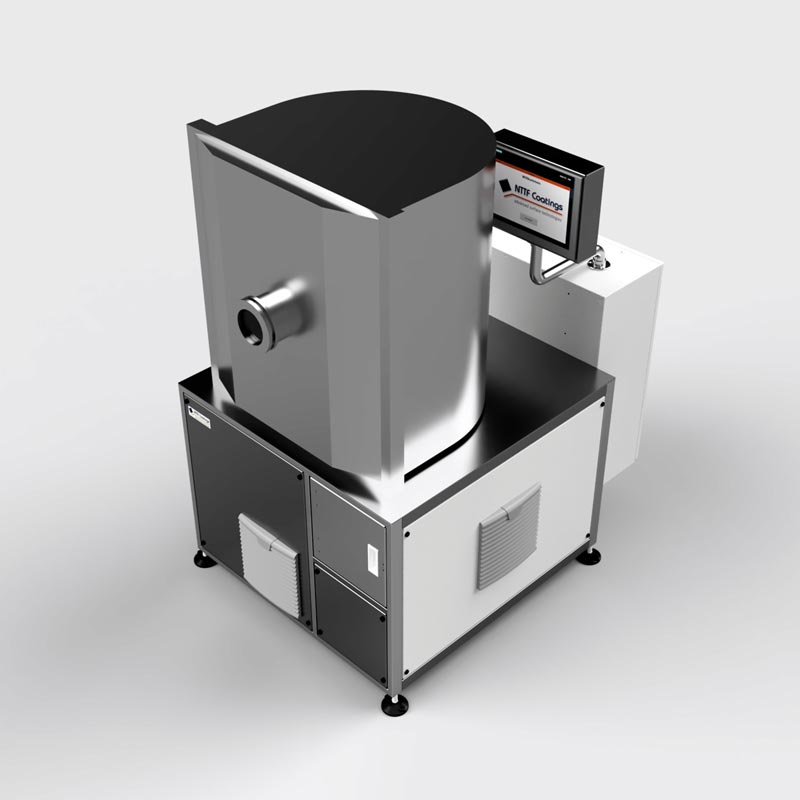 Highland
Chamber Type: Semi Round

Vaccuum Chamber:
h: 750mm / w: 700mm / d: 630mm

Coating Speed: Up to 5 µm/h

Delivery: 20 weeks
These machines can be customised and adapted to suit specific applications. Any modifications to the standard machines need to be costed separately.
About
NTTF Coatings GmbH
NTTF Coatings GmbH is a company specialized in the production of PVD (Physical Vapor Deposition) and CVD (Chemical Vapor Deposition) coatings or combination of both processes. It focuses on providing high quality coating solutions for the medical and industrial sectors. The company offers various coating services to enhance medical implants, tools and components. Through the use of coating technologies, NTTF Coatings' products help to improve, for example, the durability, corrosion resistance and wear resistance of treated materials.
A special focus of NTTF Coatings is the construction of coating plants. These plants are customized as needed to meet specific customer requirements and enable precise and efficient coating of parts and products.
NTTF Coatings GmbH

Rheinbreitbach | Germany
Established in 2008
JVS Sales & Technical Consultants GmbH
We are here for your ideas.
Small parts. Big solutions.