JVS Solutions
JVS Sales & Technical Consultants GmbH

A Full Service Since 1989
JVS Sales & Technical Consultants GmbH
Product Design
Component Suppliers
Manufacturing Partners
JVS represents leading manufacturers and design companies in the European market since 1989. Our company is located near Bonn in Germany. Since 2020, we also have an branch office in Sweden.
The focus of our work is to promote business relations and communication between suppliers and OEMs.
We are the local point of contact for our partner companies in administrative matters as well as technical issues. Our engineers have the knowledge and many years of experience to support you in the development and manufacture of your product.
Customers from a wide range of industries, including Medical, Automotive, Aerospace, Engineering, Tungsten and Ceramic, Lighting Industries and many others rely on us.
We look forward to meeting your challenges!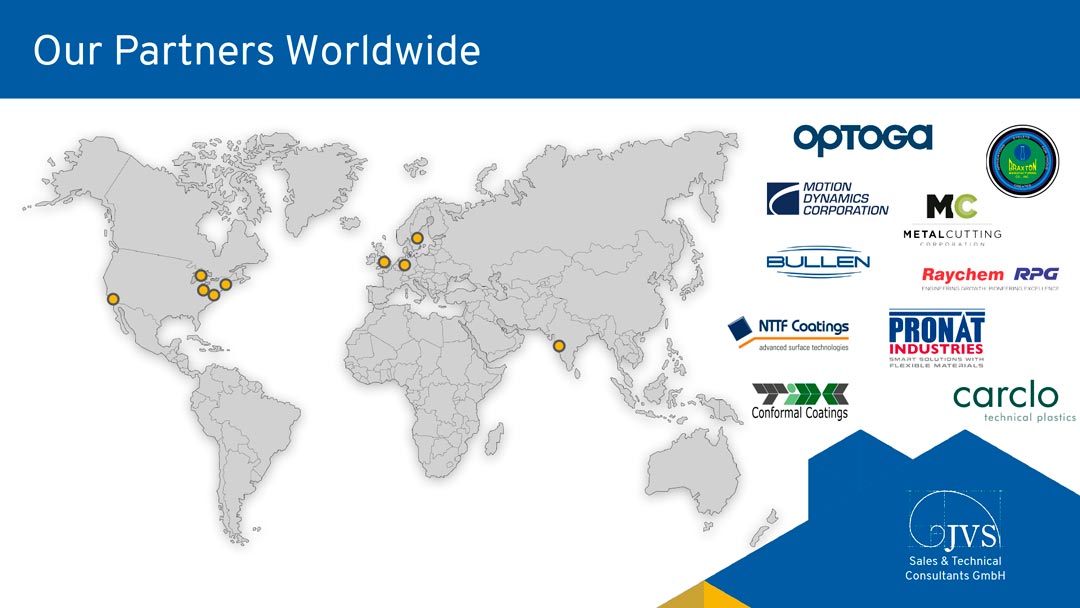 Together with our partner companies we assist our customers in designing and manufacturing innovative and technically advanced products. JVS has been providing technical and commercial support for over 30 years. Our network of medical device professionals has helped create products to the highest technological standard that exceed market expectations.

Worldwide Customer Network
Excellent technical experience in the field of product design and manufacturing
We are involved in every stage of the process from design, project management and eventual manufacturing
Our Partners and Suppliers are absolute leaders in their respective fields
We are here
for your ideas
JVS Sales & Technical Consultants GmbH