Ultrasonic Machining
Industrial Solutions
Industrial Solutions
Ultrasonic Machining
Ultrasonic machining is a low material removal rate (MRR), loose abrasive machining process in which the mirror image of a shaped tool can be created in hard, brittle materials. Material removal is achieved by the direct and indirect hammering of abrasive particles against a workpiece by means of an ultrasonically vibrating tool.
Using ultrasonic machining Bullen grinds microscopic structures into the tooling and offers almost limitless assortment of types and shapes of cuts to its customers. Other manufacturing processes include lapping and polishing of glasswafer.
CNC and Microabrasive Jet Machining

Single & double side polished borosilicate wafers

Materials include:

Glass & quartz

Sapphire

Aluminum
Silicon carbide &

Technical ceramics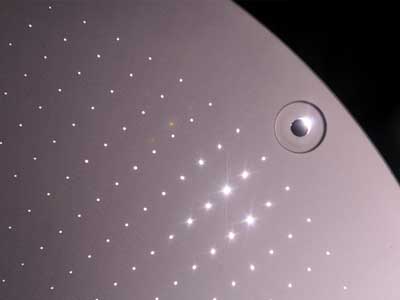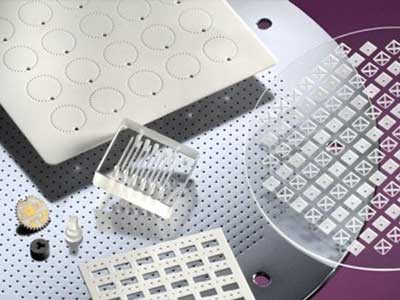 About
Bullen Ultrasonics
Globally recognized as the leader in Ultrasonic Machining, Bullen has established itself as a trusted partner to advanced technology companies worldwide and as a leading provider of high-quality components for the semiconductor, MEMS, transportation, defense, aerospace, medical and Life Sciences industries.
You want to know more about Bullen?
BULLEN
Established in 1971
Globally recognized as the leader in
Ultrasonic Machining.
Download
Brochures & Certificates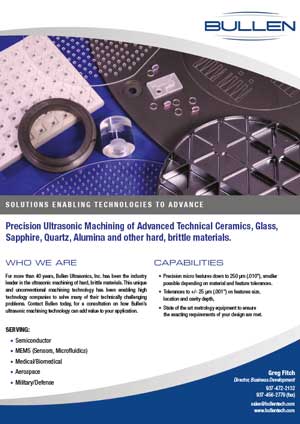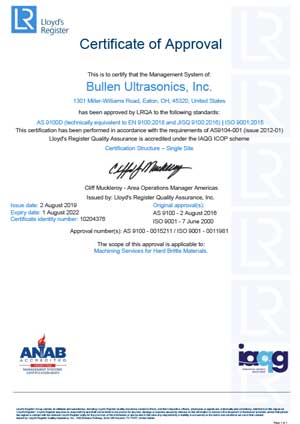 Ultrasonic Machining
JVS Sales & Technical Consultants GmbH