Contact Us
JVS Sales & Technical Consultants GmbH
JVS GmbH
Aegidiusplatz 7
D-53604 Bad Honnef
Germany
Qualibox AB
Dunkebacken 2
SE-54492 Hjo
Sweden
Hours
Mo.-Th.: 8 – 17 h
Fr.: 8 – 14:30 h
We look forward to meeting your challenges!
By train: Train station Siegburg/Bonn (20min. drive). We will be happy to collect you.
By plane: Köln/Bonn airport (20min. by car) or Frankfurt airport (35min. taking the train to Siegburg/Bonn train station)
By car: Follow the A3 south from Cologne then take the exit Siebengebirge. Follow the road in the direction of Koenigswinter. After the Aral petrol station take the last exit in the roundabout. Follow the road for 3.5 km and turn left at the end. After 200 meters, turn left onto Aegidiusplatz. The entrance to our office is behind the red house.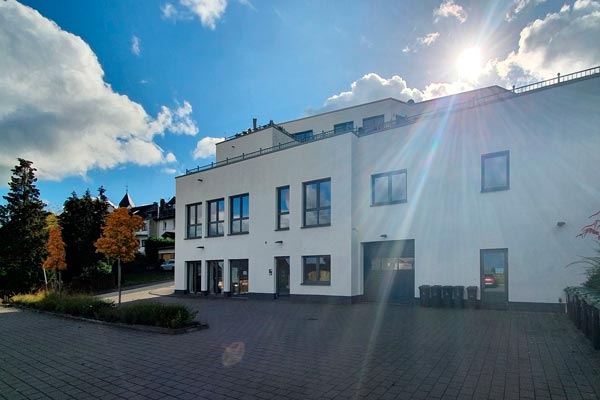 JVS Sales & Technical Consultants GmbH
JVS Sales & Technical Consultants GmbH
Aegidiusplatz 7
53604 Bad Honnef
Germany
Tel: +49 (0) 2244 918 130
Fax: +49 (0) 2244 918 13 99
Email: sales@aluein.eu